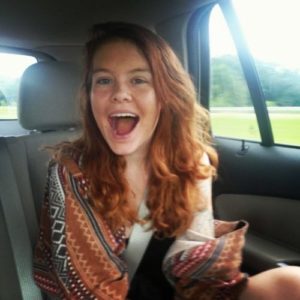 Vanessa Abbott
Born: June 1990
Died: January 2015
If a picture is worth a thousand words, then this one could be a novel. It would be a novel about a life of love for everyone and everything, it would be about a life of truly believing that all people deserved to be treated with dignity and respect no mater what. Vanessa believed that everyone has a loving, caring side just waiting to get out. Not only did she love everyone and everything, mostly they loved her back, though she didn't always see it. I sometimes think she could have picked up a rattle snake and it would have instantly been her friend. Then there was her smile. I don't think anyone would deny that when Vanessa was among friends she was always smiling and making others happy. She was only 4'11" but she had the biggest heart of anyone I have ever known. That was where her struggles began.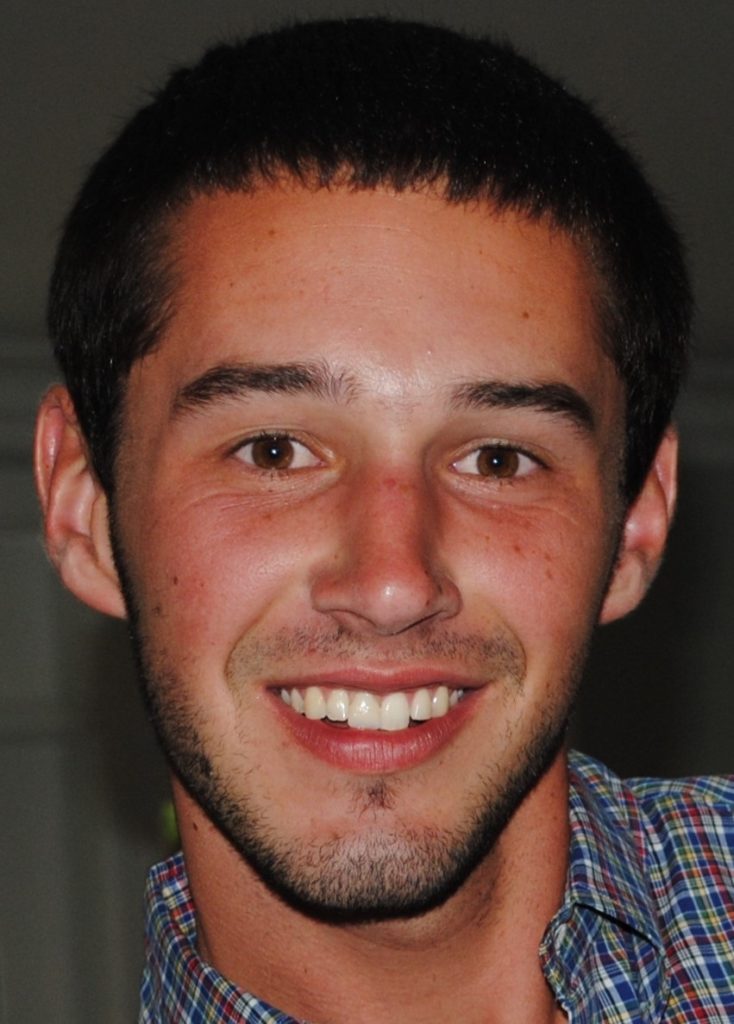 Hunter Dalton
Born: March 1993
Died: December 2016
Hunter was born in Cornelius, North Carolina, on March 9, 1993. Hunter's zest for life was immediately apparent as was his love of sports. He played little league baseball, soccer, basketball and Pop Warner football. His athletic "claim to fame" was beating Steph Curry in a free throw competition at McKillop Basketball camp held at Davidson College. He played JV and varsity football at Hopewell High School. As he became older, his passion for sports shifted to a love of golf. His favorite day of each year was the Saturday he spent with his Mom at the Masters Golf Tournament. Growing up on Lake Norman, Hunter spent endless sunny days swimming, boating, kayaking, knee boarding or tubing with family and friends. Hunter was very adventuresome and he loved to travel. His favorite trips included Ireland, the Caribbean Islands and a cruise with friends that earned him the nickname "the Captain."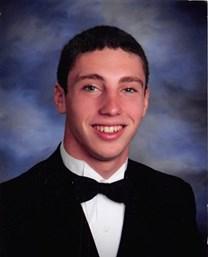 Drew Gintis
Born: February 1994
Died: July 2015
Drew began wrestling in high school his freshman year. It became his passion. His wrestling record his freshman year was 21-1. His one win was a forfeit. He was determined his previous record would never happen again. By his junior year, he was team captain with a 21-2 record, hoping to go to States. Drew worked so hard and was determined. Wrestling became the arena in which he was the team star, until his injury his senior year. Drew tried to continue competing, but his shoulder injury was too severe. He lost his identity and his confidence. The loss of his dream of going to States and of losing his identity began his downward spiral. Drew was prescribed opioids and developed an addiction. On July 31, 2015, we got the phone call that changed our lives forever. Never again, would we be the family of four. Never again would we see the smile that lit up every room and our boy would now forever only live on in our memories. (Submitted by Haley Gintis, Drew's sister)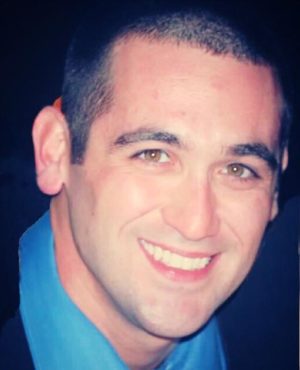 Michael Ragone
Born: May 1985
Died: January 2016
Funny, funny kid and man. He loved fishing, football, poker, jokes, his girlfriend, family, and friends. He was hysterically sarcastic and edgy. He sang songs in Italian that he memorized. He lit up a room with his smile and personality. He was ashamed of his addiction and always thought he could beat it…on his own. One of his last texts to me was: "love u 2 Moms.. Don't let fear control you. I know how bad this sounds but I promise I will not make you bury me. I'm going to outlive u." He didn't mean to leave us. Lured, by a cunning drug that destroys impulse control and crushed under the shame and stigma of being addicted. He used alone and died. (Submitted by Betsy Ragone, Michael's mother)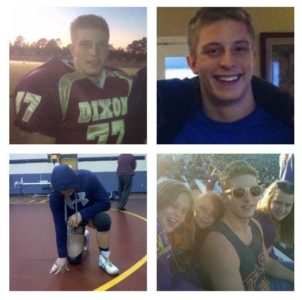 Jason "Wes" Sapp
Born: September 1994
Died: April 2016
Wes was a great friend, a better brother, and the best son! He will always be remembered for his playful, kind nature. Growing up in a small coastal town in NC, Wes was a "big fish in a small pond"; a honor student, all-star athlete and county champion. His senior year of high school he earned the VIP Athlete award and was honored with the opportunity to speak at his graduation. He immediately enrolled in college following high school, where he quickly realized he was now a "small fish in a big pond". This realization, and Wes' desire to "belong", drove him to rushing for a fraternity that eventually led him to making poor decisions and smoking marijuana. Ending his first semester, Wes, having always been an A student, was failing all his college courses. We made a decision not to pay for a second semester at the college and, instead, bring Wes home to reassess.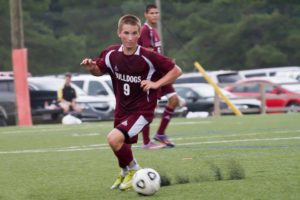 Matthew Eyster
Born: October 1994
Died: April 2016
Matthew was a shy quiet boy but everyone wanted to be around him. He always had a full social calendar. Matthew was stubborn like you wouldn't believe and nobody told Matthew what to do but he was never in any trouble. Parents of friends loved to have him over because he was so quiet and wonderful. He had many "adoptive" parents and brothers. You would to this day be unable to find a coach, teacher, friend or parent of a friend to say anything negative about him. Matthew was an outstanding athlete. His high school soccer coach once told me that he had a God given gift. During Matthew's life he shined at everything he did and I was proud of him like every mother is.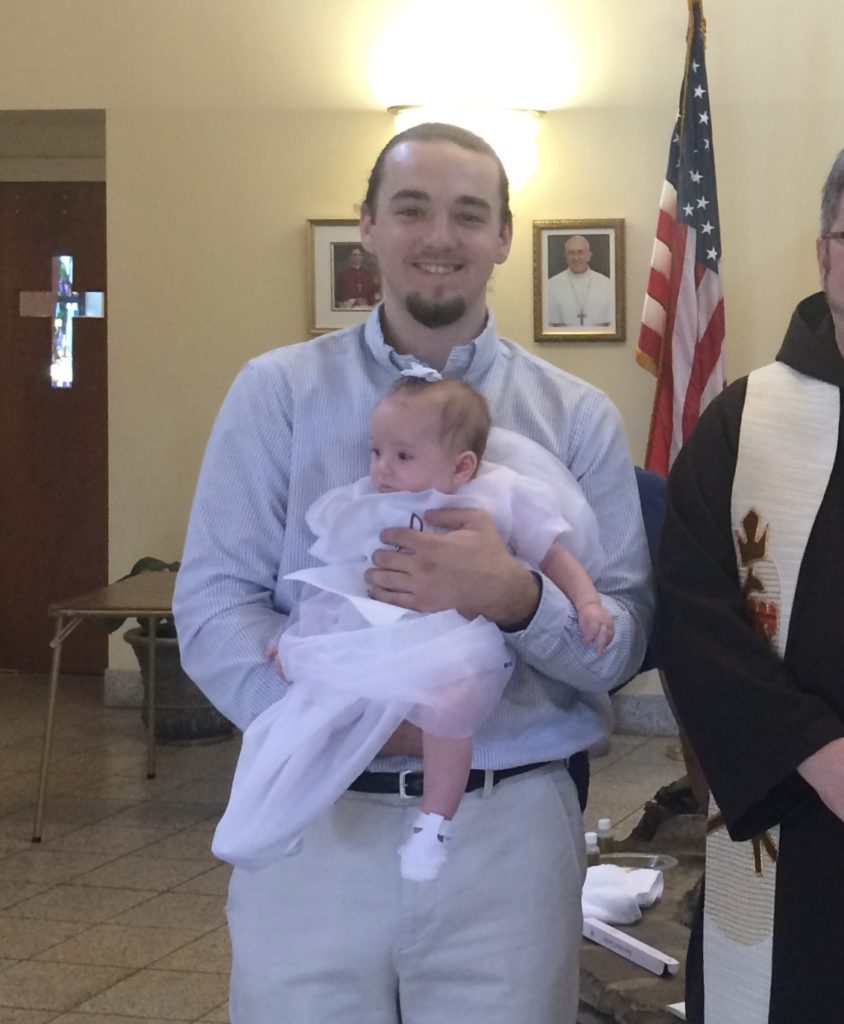 Blake Bailey
Born: February 1995
Died: September 2018
Blake was extremely intelligent and wise beyond his years. He was generous with his time in helping others and loyal to his family. He began his struggle with substance abuse at age 14 with marijuana. He was self medicating for depression and slight bipolar. After his daughter was born he was introduced to opiates and began a three-year downward spiral that ended with him getting clean in rehab. He was clean for nine months when he died of straight fentanyl poisoning. He didn't want to be addicted and desperately wanted to be free from drugs. The only peace his family finds now is knowing he is free from his suffering. (Submitted by Mary Kay Bailey)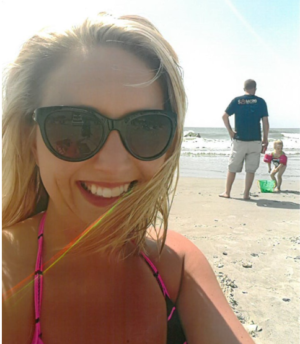 Sydney Taylor
Born: January 1992
Died: August 2019
Sydney was the mother of three incredible kids. She was an amazing mother. Sydney always had a smile for everyone. She was the most loving person I have ever known. I miss her terribly every second of every day. (Submitted by Crystal Brown)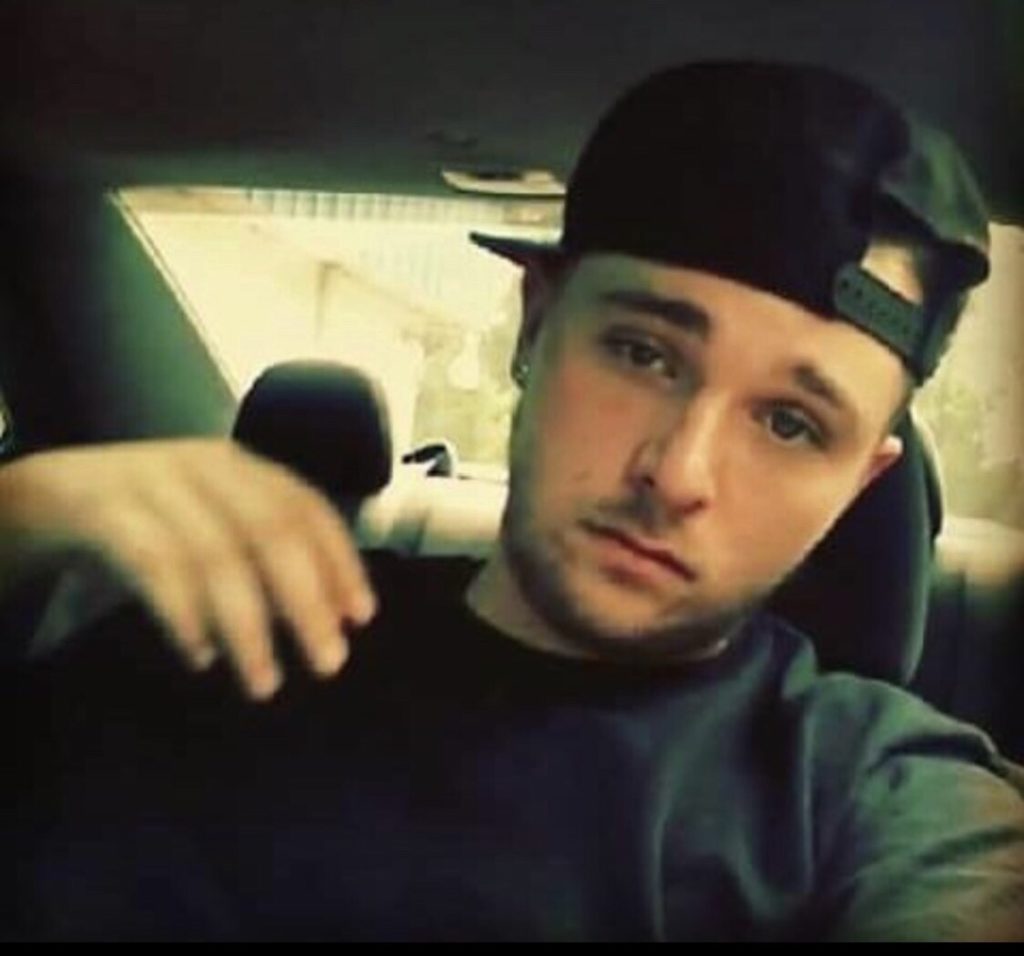 Taylor Allen
Born: September 1994
Died: February 2019
Taylor was one of a kind. He loved and cared so deeply for his family and friends. His two best friends committed suicide within eight months of each other in 2011 and he was never able to recover from losing them. His struggle with anxiety made him self medicate and he struggled with alcoholism. I miss my son so much my heart has not stopped hurting since that awful night. I Love You Taylor Shane! (Submitted by Stephanie Rivers)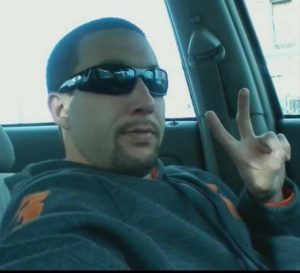 Preston Powell
Born: June 1989
Died: December 2017
I knew Preston had a problem! We had dealt with it for years. He was the most fun loving person you would ever meet. He loved making people laugh. Loved working with his hands and would always say "I'm sorry for all I have put you through and I'm going to make you proud of me." He got with the wrong group of friends at a young age and always said he fought his demons everyday. He tried so hard to stay drug free. He went to rehab, lived in Oxford House and did great. But what I didn't realize is as good as he was doing the demon was bigger!! I talked to him for 45 minutes the night before he overdosed about a new job he was starting and how excited he was that he was going to make me proud. That night his drug dealer brought him heroine but what he didn't know was it was mostly fentanyl. It killed him instantly. I will forever remember the knock on my door telling me my baby boy was gone. My only hope is he knew I was so proud of him. On August 31st, I will help with the Overdose Rally hopefully to help families going through the same thing and help people understand it's a disease that they deal with every day. They are someone's son!!! I will always love you Preston and mama's proud of you . He was only 28 years old. Now he's dancing with the angels.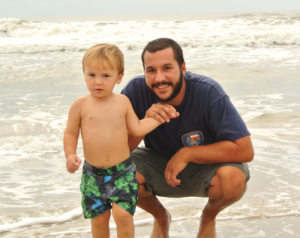 Caleb Shelton
Born: October 1989
Died: October 2016
Caleb is best described as loving, compassionate, always expressing an extraordinary level of kindness to all, especially children, as well as being loyal, humble and athletic. A natural athlete, Caleb played several sports in his youth. His favorite was baseball, excelling as a 2 time high school All Conference player (left-handed pitcher), defensive player of the year (1st baseman), whose career culminated in a NCAA Division 1 scholarship. A good student, Caleb stood for all the right values, was a friend to all, treating everyone with respect, loved children of all ages, freely giving of himself to help kids whenever opportunities presented themselves.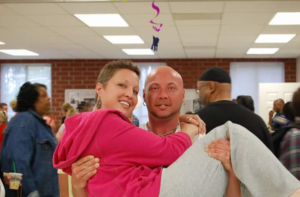 Michael Morong
Born: February 1986
Died: November 2015
From the first time I saw my son Michael, I thought he could be anything that he wanted to be. I never thought it would be a drug addict, and I definitely didn't think he would die of the disease of addiction. Growing up, Michael loved to hunt fish and play with his sisters and brother. He was like any other normal child. Then high school came and he was introduced to illicit drugs which finally were the demise of him. During the time that he was in and out of recovery however, he helped numerous people work through the 12 steps of AA. Was in and out of detox numerous times, and gave help wherever and whenever it was asked for. I saw him come alive again while in recovery and thought that we had this disease arrested for good. He got married and had two children who are now growing up without their father. Then one night I got that dreaded phone call that every parent never thinks they'll get. He was on life support and never came back out. I had to make a decision that no mother ever wants to make, and that was to turn his ventilator off. He died on Thanksgiving morning in 2015, and my life has not ever been the same. I see Michael in everything and everyone that is good. He's in the stars and the birds and the wind. He is everywhere, and thank God. I have spoken about him with pride and with tears in my eyes because he was my greatest joy deepest sorrow in this lifetime. He's dearly missed and loved even more today and always.
If you've lost a loved one to addiction or overdose and you'd like to share their story, submit a memorial here.