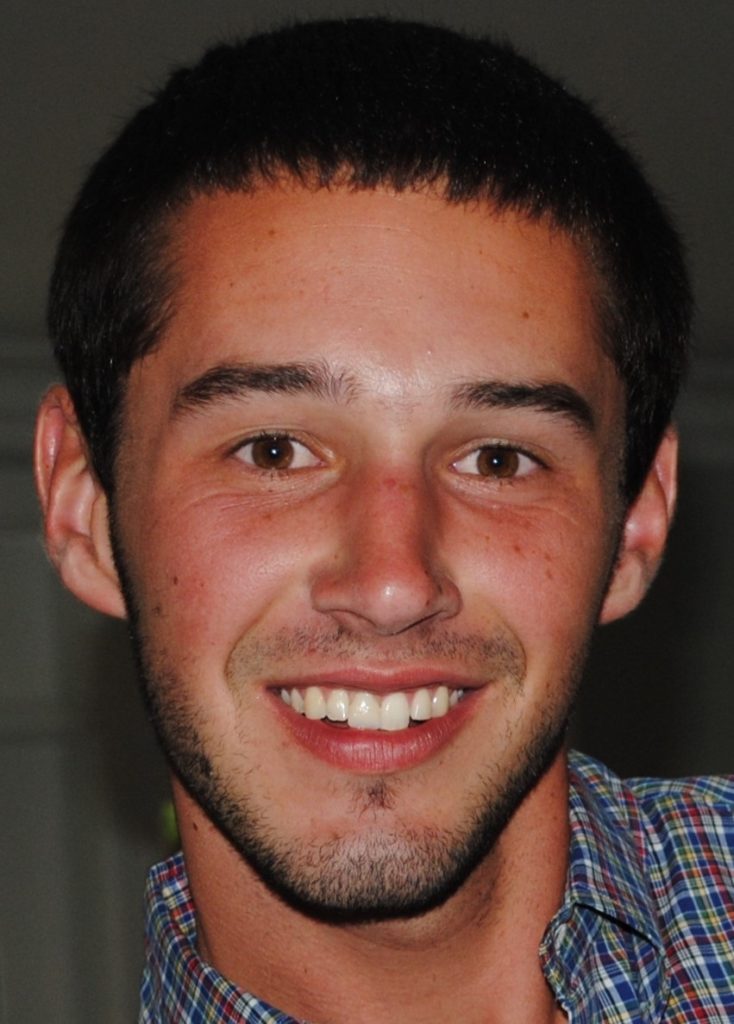 Hunter was born in Cornelius, North Carolina, on March 9, 1993. Hunter's zest for life was immediately apparent as was his love of sports. He played little league baseball, soccer, basketball and Pop Warner football. His athletic "claim to fame" was beating Steph Curry in a free throw competition at McKillop Basketball camp held at Davidson College. He played JV and varsity football at Hopewell High School. As he became older, his passion for sports shifted to a love of golf. His favorite day of each year was the Saturday he spent with his Mom at the Masters Golf Tournament. Growing up on Lake Norman, Hunter spent endless sunny days swimming, boating, kayaking, knee boarding or tubing with family and friends. Hunter was very adventuresome and he loved to travel. His favorite trips included Ireland, the Caribbean Islands and a cruise with friends that earned him the nickname "the Captain." Hunter had a very active social life which included being a proud member of Chi Phi Fraternity. Hunter used to tell everyone that he was living the HD Life, a life filled with family, friends, joy and adventure.
Hunter truly had a gift for making everybody he met feel special and loved. He was ALWAYS happy and wanted everyone around him to be happy as well. He thrived on relationships, considered everybody as equal, making everyone feel like they were the most important person in the world. He was always armed with a multitude of sincere compliments. Hunter graduated UNC Charlotte in 2016 and landed a great job in Raleigh, NC.
Hunter made so many great decisions in his life but one bad decision that he made was to use recreational drugs. For Hunter and his friends, that type of drug use was considered the norm and did not seem to impede their daily lives. Did Hunter's use of recreational drugs propel him to a mindset of invincibility regarding drug use? We will never know the answer to that question.
What we do know is Hunter decided to get high on a Monday evening after work not recognizing that he had crossed paths with the Serial Killer, Drop Dead Drug Fentanyl. The tragedy and travesty that took Hunter's life shocked everybody! Nobody saw this coming!!! Our lives will never be the same as we are forever heartbroken but we know that because Hunter loved life and cared about everyone he met, he would want his death to make a difference. Hunter's legacy is how he lived his life. His family and friends are committed to honoring that legacy through the Hunter Dalton HDLife Foundation (thehdlife.org). We encourage everybody to live the HDLife by loving unconditionally but also by being very aware of the dangers and severe consequences of drug use. #HDLife
Submitted by Debbie Dalton, Hunter's mother