What Are the Risks
Associated with Opioids?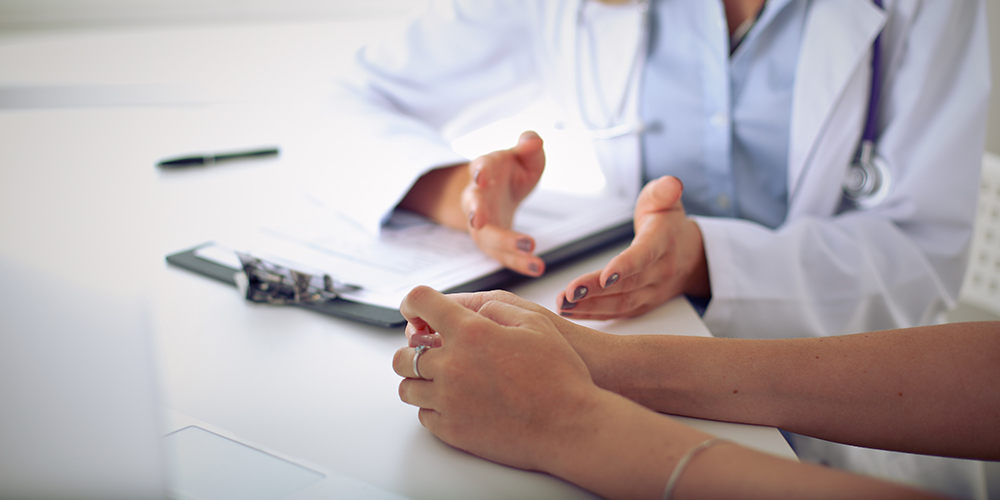 Anyone who takes prescription opioids can become addicted to them. In fact, as many as one in four patients receiving long-term opioid therapy in a primary care setting struggle with opioid addiction. Once addicted, it can be hard to stop.
Taking too many prescription opioids can stop a person's breathing—leading to death. Prescription opioid overdose deaths also often involve alcohol and benzodiazepines (central nervous system depressants used to sedate, induce sleep, prevent seizures and relieve anxiety). Examples of benzodiazepines include alprazolam (Xanax®), diazepam (Valium®) and lorazepam (Ativan®). Taking benzodiazepines or consuming alcohol while taking prescription opioids greatly elevates the risk of an overdose. Avoid taking benzodiazepines while taking prescription opioids whenever possible.
Risk factors for prescription opioid pain reliever abuse and overdose include:
Obtaining overlapping prescriptions from multiple providers and pharmacies.
Taking high daily dosages of prescription opioid pain relievers.

Having mental illness or a history of alcohol or other substance abuse.

This eight-minute video, developed by the University of California-Davis and the North Carolina Healthcare Association, will help you better understand the risks, responsibilities, and potential benefits of opioid treatment.
Learn how our lead healthcare partner Atrium Health is using technology to identify patients who may be at risk of misusing controlled substances.
The Centers for Disease Control offers a wide range of excellent resources, including this overview, this fact sheet on opioids for chronic pain, and this information for patients who are pregnant.
Learn more about the effect opioid prescriptions has had on the epidemic.
Are There Alternatives
to Opioids?
Opioids are commonly prescribed for acute pain, such as pain from an injury or surgery. They are not your only option for reducing pain. Over the counter relievers (ibuprofen, naproxen and acetaminophen), as well as physical therapies/treatments (application of heat/ice, massage, acupuncture, etc.) can help you manage your pain–often as well as or better than opioids–without the risks associated with opioids. Talk to your doctor about using over the counter pain relievers for extended periods of time.
Learn more about alternatives to opioids from the Centers for Disease Control and Prevention, the Partnership for Drug-Free Kids, and Atrium Health.
What Questions
Should I Ask My Healthcare Provider?
To understand the risks of prescription opioid misuse and the best ways to secure, take and dispose of your medicines, talk to your healthcare provider before getting a new prescription. Here are good questions to ask:
Why do I need this medication?
Is this an opioid?
What are the risks?
Are there non-opioid alternatives that could help me recover?

Is this medication safe to take with my other medications?

Is this the lowest dose possible? May I have fewer pills?

How can I reduce the risk of potential side effects from this medication?

How should I taper off the medication?

How should I store my medication to prevent misuse?

What should I do with unused and/or expired medicine?

What if I and/or my family have a history of addiction with tobacco, alcohol or other substances?

Can I have a prescription for naloxone (Narcan) to keep on hand?
Learn more from the U.S. Food and Drug Administration and Shatterproof.
For a printable list of questions to bring to your doctor's appointment click here.