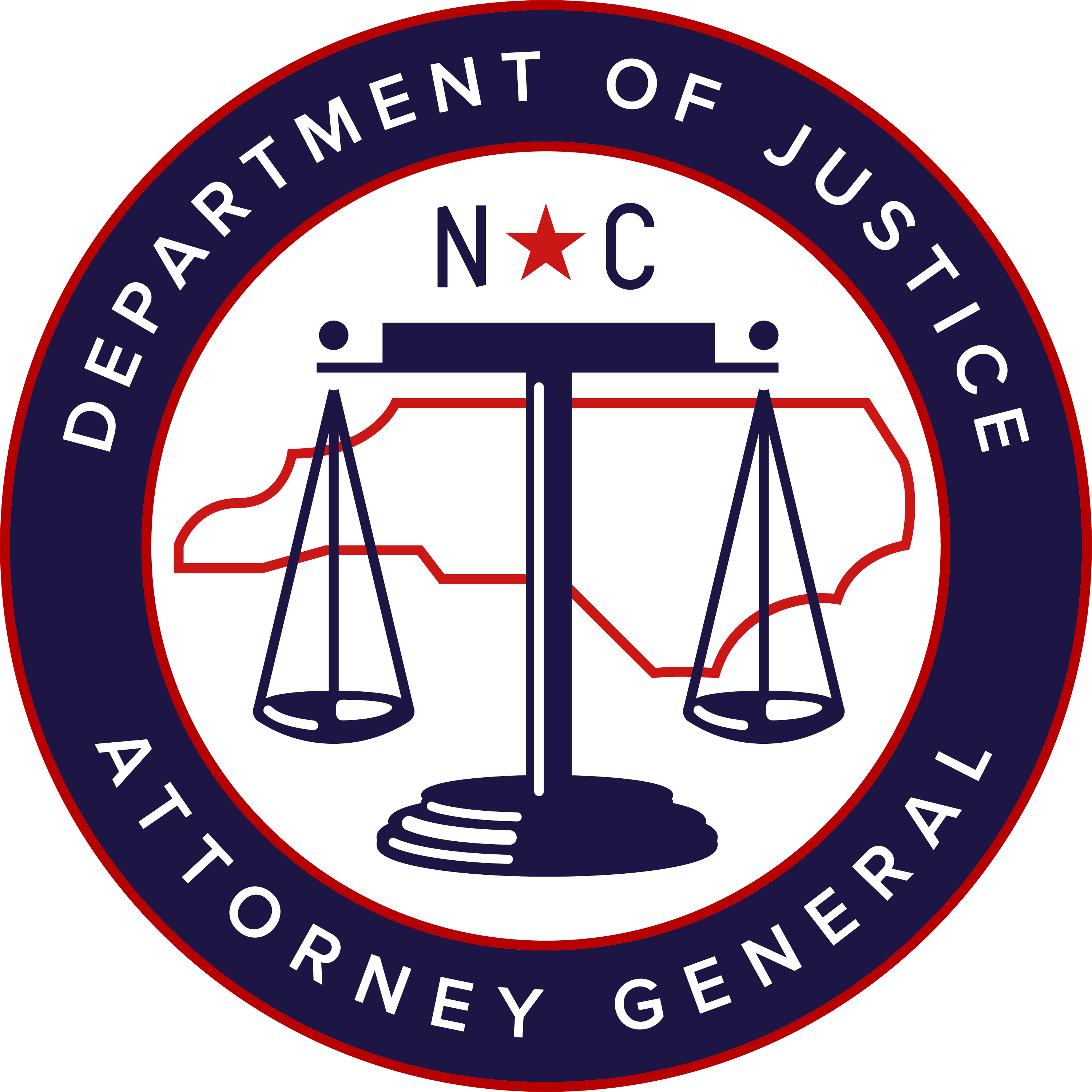 North Carolina
Department of Justice
The North Carolina Department of Justice, led by Attorney General Josh Stein, is addressing the opioid epidemic as part of its primary responsibility to protect North Carolinians and families. 
NCDOJ is fighting the crisis through a strategy that includes preventing addiction in the first place by educating prescribers and consumers, advocating for effective treatment resources and getting more people into treatment, and working with law enforcement to go after dealers and traffickers.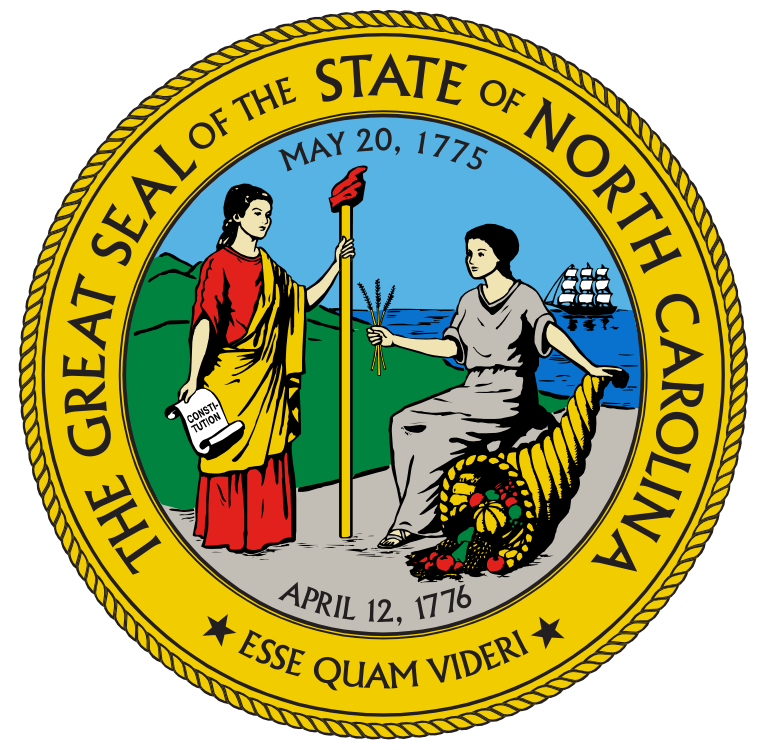 North Carolina
Department of Health and Human Services
The North Carolina Department of Health and Human Services, led by Secretary Mandy Cohen, provides essential services to improve the health, safety and well-being of all North Carolinians. To tackle this health crisis, the NC Department of Health and Human Services is working to connect people with preventative healthcare, substance use disorder treatment and community supports. This is a complex issue requiring partnership from many sectors and is an effort that needs to be supported through funding and resources to be successful. Learn more below about how North Carolina and its partners are working to reduce opioid overdose deaths by 20 percent by 2021.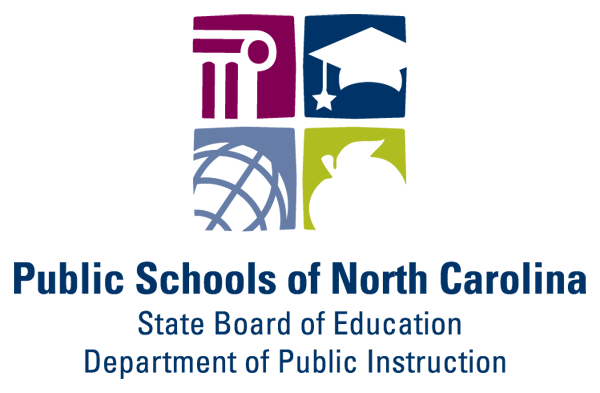 North Carolina
Department of Public Instruction
The North Carolina Department of Public Instruction (NCDPI) is charged with implementing the state's public school laws for pre-kindergarten through 12th grade public schools at the direction of the State Board of Education and the Superintendent of Public Instruction. The agency provides leadership and service to the 116 public school districts and 2,500+ district public schools, 180+ charter schools, and the three residential schools for students with hearing and visual impairments. DPI licenses the approximately 117,000 teachers and administrators who serve North Carolina's public schools. As a member of the More Powerful NC Coalition, DPI is working to raise awareness among school leaders, teachers, parents and students of the opioid epidemic and strategies to address it.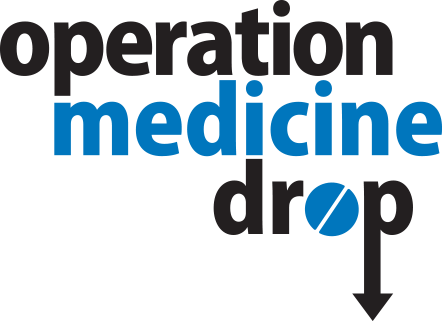 North Carolina
Department of Insurance
In 2010, Safe Kids North Carolina, a division within N.C. Department of Insurance, developed Operation Medicine Drop (OMD). OMD's goal today is the same as it was nine years ago – get unused or expired medicine out of the wrong hands to prevent child poisoning and save lives. In recent years, its mission has expanded. With the onset of the nation's opioid crisis, OMD's take back events across the state have become a useful tool in collecting potentially dangerous prescription drugs so law enforcement can properly dispose of them. OMD is a partnership between Safe Kids, State Bureau of Investigation, Drug Enforcement Agency, the N.C. Dept. of Justice and local law enforcement agencies. Since their inception, OMD take back events have collected nearly 152 million pills. More than 250 drop boxes have been set up in pharmacies, hospitals and clinics so residents can easily drop off their unused prescriptions and keep harmful drugs off the street.

Governor's Institute
The Governor's Institute, a 501(c)(3) non-profit corporation was founded in 1990 to improve how the health care professions, particularly physicians, prevent, identify, and treat substance use disorders. Today, the Governor's Institute remains an important partner and resource, providing innovative professional education and technical assistance, workforce development, networking opportunities and other collaborations among research and educational programs, professional organizations, and clinics, hospitals and other treatment facilities. While much of the current focus is on opioid use disorder, the GI strives to develop and sustain infrastructure and systems that can support evidence based prevention and treatment for substance use disorders of all types.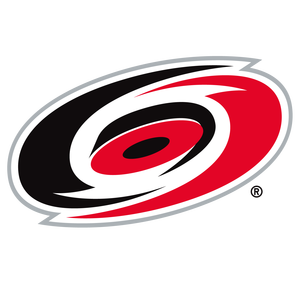 Carolina Hurricanes
The Carolina Hurricanes were established in Raleigh in 1997 and since their arrival in North Carolina, the Canes have captured three division championships, two Eastern conference titles and the 2006 Stanley Cup championship. The team also hosted the 2004 NHL Draft and the 2011 NHL All-Star Weekend at PNC Arena, where it plays its home games. 

UNC Health Care
In response to the opioid crisis, the UNC Medical Center established the UNC Opioid Stewardship Steering Committee to help reduce opioid abuse in North Carolina with the aim of increasing access to safe and convenient disposal of opioids, Providing patient education for prescription opioids, educating providers on opioid prescribing, storage and security of opioid medications, and development and implementation of a data-driven Standard Opioid Prescribing Schedule (SOPS) based upon the surgical procedure and actual patient usage. UNC Health Care became the first organization in North Carolina to integrate its Electronic Health Records (EHR) system with the NC Controlled Substance Reporting System.

Wake Forest Baptist Health
Wake Forest Baptist Health is a nationally prominent academic medical center in Winston-Salem, NC with an integrated healthcare network that incorporates hospitals, clinics, physician practices, diagnostic centers and other primary / specialty care facilities. We serve the residents of 24 counties in northwest NC and southwest VA. Wake Forest School of Medicine is an integral part of Wake Forest Baptist Health and is known to teach excellence in clinical medicine, basic research, and community service. We believe the way to build a brighter future for healthcare is to invest in our students today. During 2018, many of Wake Forest Baptist Health's clinical, research and educational programs to address the opioid crisis were featured in the news media. Our innovative peer support program was recognized by the NCHA as a model to help other health systems across the state to implement their own programs. Our research on a non-addictive pain killer received widespread local and national media coverage. We also hosted the Opioid Epidemic Form. In 2019, we will continue to look for ways to raise awareness of this issue, including writing a syndicated article for our medical school's addiction interest group and featuring our addiction specialists for an interviews on relevant media.