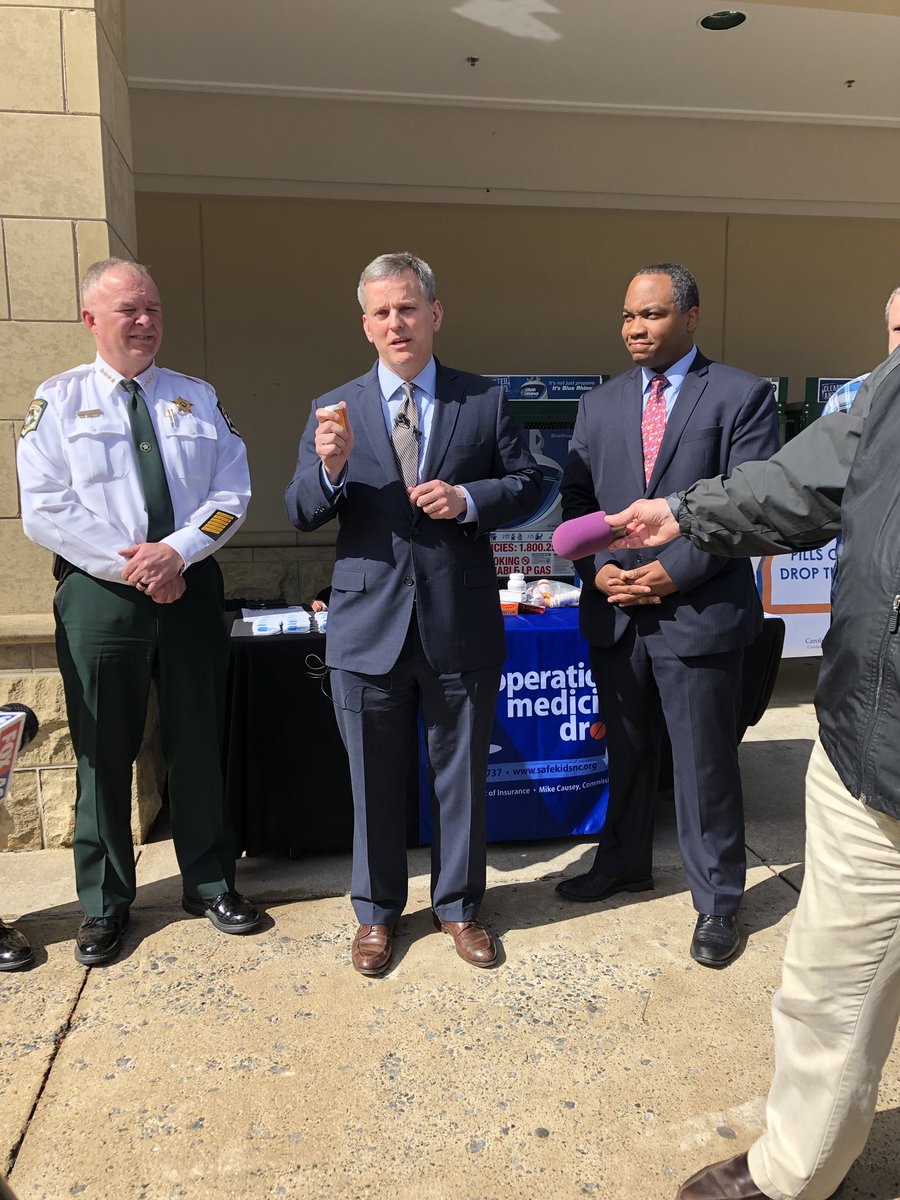 How Do I Dispose of
Medications at Home?
While official drug disposal boxes are the best way for you to dispose of unneeded opioid medications, you can dispose of unneeded medications in the home by using a commercially-available drug disposal kit or by following these steps:
Cross out any personal information on your medicine bottle.

Empty your medicine into a sealable, disposable container.

Add cat litter, coffee grounds or another undesirable substance to discourage use.

Discard the sealed container in your household trash.
Find out more information from the North Carolina Board of Pharmacy.
Are There Mail-Back or
Home Disposal Kits?
You may also consider commercially-available, mail-back programs and home disposal kits.
At this time, the state of North Carolina is not able to test, verify or endorse specific commercial options.