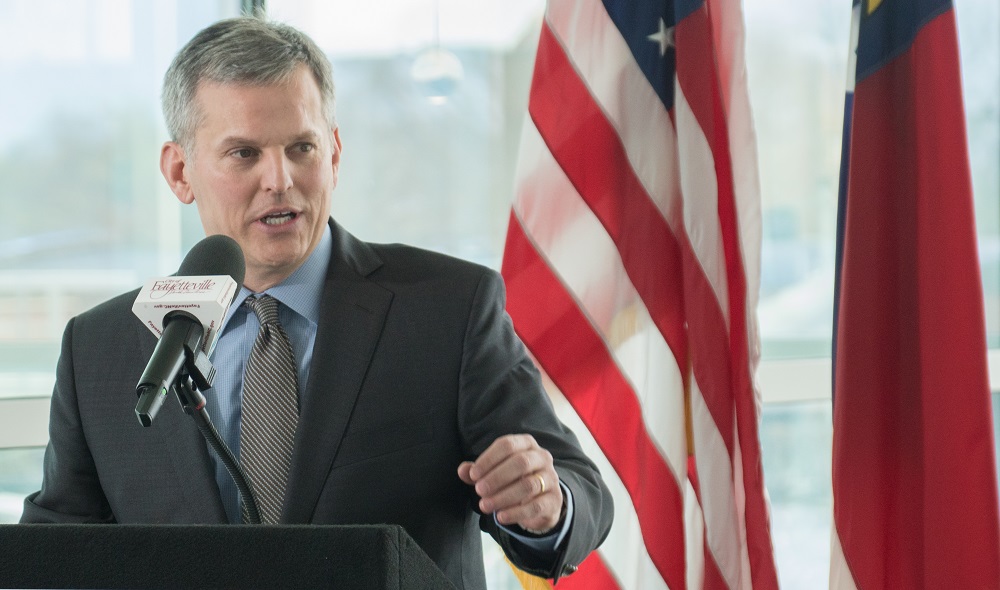 Attorney General Josh Stein has worked across state and party lines to hold corporations accountable for their role in creating and fueling the opioid epidemic. These efforts are bringing hundreds of millions of dollars to North Carolina communities to support treatment, recovery, harm reduction, and other life-saving programs and services.
In July 2021, Attorney General Stein announced a historic $26 billion national agreement with the three largest drug distributors plus the drug maker Johnson & Johnson (J&J), an agreement that will bring as much as $750 million to North Carolina communities to address the opioid epidemic. All 100 counties and 47 municipalities in North Carolina have formally joined the agreement.   Learn more.
Earlier in 2021, Attorney General Stein and the NC Association of County Commissioners unveiled a Memorandum of Agreement (NC MOA) governing how North Carolina will use the proceeds of the $26 billion distributor/J&J settlements as well as proceeds from the opioid companies' bankruptcy proceedings. More than 130 counties and municipalities have joined the MOA. Learn more.
Attorney General Stein also helped lead negotiations for $21 billion in national settlements released in November and December 2022 with CVS, Walgreens, and Walmart, Allergan and Teva ("Wave Two Settlements"). These Wave Two Settlements have the potential to bring significantly greater resources across North Carolina to address the opioid epidemic. North Carolina's state and local governments stand to receive more than $600 million over 15 years from the Wave Two Settlements, in addition to the more than $750 million they will already receive from the Wave One Settlements.
In February 2021, Attorney General Stein announced a $573 million multi-state settlement with one of the world's largest consulting firms, McKinsey & Company – including nearly $19 million for North Carolina.  The settlement resolves investigations into the company's role in advising opioid companies on how to promote their drugs and profit from the opioid epidemic. Learn more.