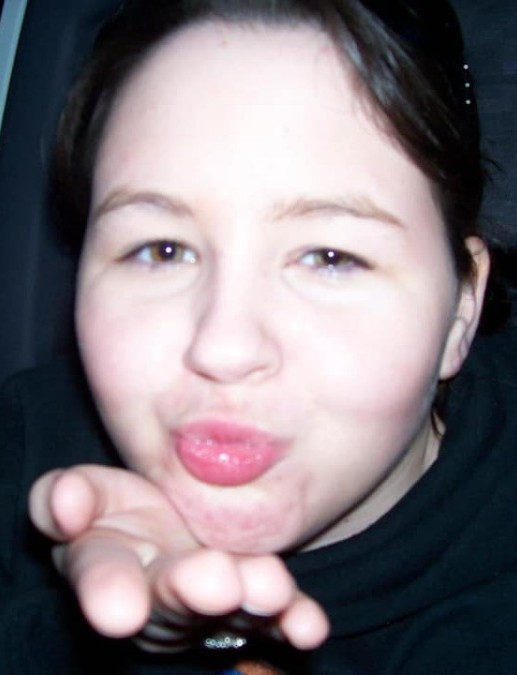 Brittany never wanted to be defined only by her addiction and mistakes, but she wanted people to know the truth with the hope that honesty about her death could help break the stigma about addicts, and get people talking about the problem and signs of addiction that is taking so many lives too soon.
Brittany was a beautiful, funny, intelligent woman who would do anything for anyone and always lit up the room with her smile and sense of humor even while struggling with her demons. She always saw the absolute best in a person, even if no one else did. She was a gifted writer and loved to play video games and visit with friends and family. Brittany was a strong believer in God and believed in second chances. That hiding her cause of death would help no one, but if her story could help just one addict push even harder for another day of sobriety, encourage an active user to choose recovery, or shine a light on this horrible epidemic, then it would be worth publishing the truth. She was very open about her struggles and now is not the time to change that. Her strong attitude with a fierce drive and loving beautiful heart that wanted to help other addicts even in death is one of the many things that she can be defined by, not her addiction.
Brittany wanted to live and fought hard all the way until the end but could not break the chains of this demon that is wiping out a generation. Addiction does not discriminate; it will take hold and destroy anyone in its path including the families and people who love them. Addiction hides in the faces of everyday people all around us. Brittany is not just another statistic or just "another one gone too soon", she was a great heart with a bright future and a gift that the world lost and can never be replaced. The best way to honor Brittany is for people who read this to think twice before using or judging an addict and to get help NOW.
"You have fought the good fight, you have finished the race, you kept the faith." 2 Timothy 4:7.
(Submitted by Victoria Redmond, Brittany's sister)