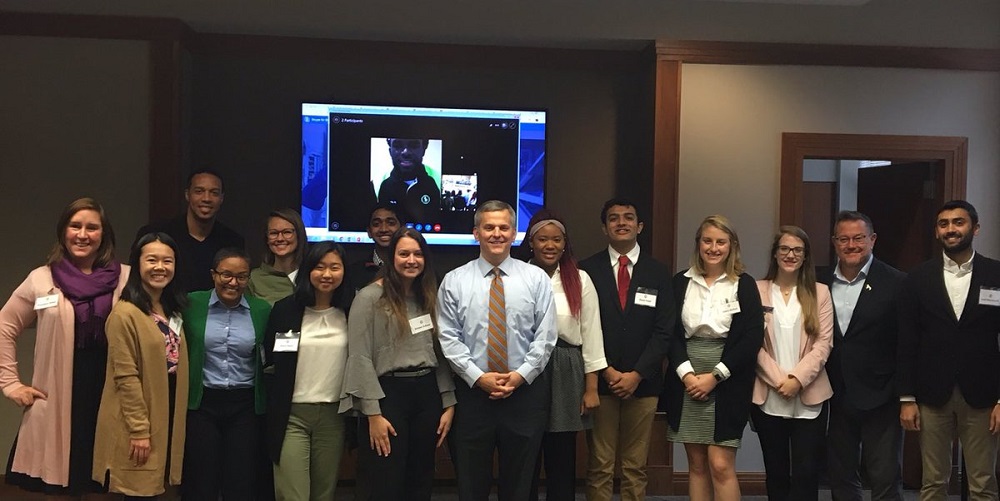 How to Get
Your School Involved
The opioid epidemic is impacting people of all ages, and young people are no exception. Fifteen percent of North Carolina high school students have taken pain medicine without a doctor's prescription at some point in their lives (Youth Risk Behavior Survey).
There are many programs and curricula available to help schools and communities foster healthy, resilient young people and discourage the misuse of opioids and other drugs. A number of such programs are discussed by the National Institute on Drug Abuse (NIDA) in this guide. In addition, Blueprints for Healthy Youth Development provides a registry of evidence-based, positive youth development programs designed to promote the health and well-being of children and teens.
Additional evidence-based tools and curricula specific to the opioid epidemic may be found at LifeSkills Training and Project Alert.
For additional resources, visit the Rx Awareness campaign and Operation Prevention.
Student Athletes
At Risk
Student athletes are especially prone to injury, putting them at a higher risk of opioid misuse. For example, males who participate in organized sports are three times more likely to misuse prescribed opioids than non-athletes.
Student athletes, parents, and coaches need to understand the risks and ask their doctors or other healthcare providers the right questions, including:
"What are the risks and side effects of this medication?"
"Do I have to finish taking all of these pills?"
"When can I switch to acetaminophen or ibuprofen?"
The North Carolina High School Athletic Association (NCHSAA) has partnered with the Department of Justice to distribute this flyer to students, parents, and coaches. Additional information can also be found from the Mountain Area Health Education Center.
How Can Schools
Get Help?
The Department of Public Instruction's NC Healthy Schools team is available to help schools implement programs and curricula. The team and local partners use the Whole School, Whole Community, Whole Child framework to guide work with School Health Advisory Councils (SHACs), which include school and community partners. The Healthful Living Essential Standards also address drug use in all grades.
The NC Healthy Schools team is available to help your districts and schools select tools and resources to successfully teach the standards and leverage your SHACs as partners in addressing the opioid crisis and drug misuse in general.
Resources
for Educators
The NC Healthy Schools team is available to help you select tools and resources to teach the Healthful Living Essential Standards, engage your School Health Advisory Councils, and address the opioid epidemic and drug misuse in your schools and communities.
"Preventing Drug Use Among Children and Adolescents: A Research-Based Guide for Parents, Educators, and Community Leaders," from the National Institute on Drug Abuse (NIDA), offers information, strategies, and resources for communities and schools to prevent drug misuse among young people.
Blueprints for Health Youth Development is a registry of evidence-based youth development programs.  It is hosted by the University of Colorado with funding from the Annie E. Casey Foundation.
LifeSkills training and Project Alert are examples of evidence-based and promising curricula available to schools.
Operation Prevention offers additional tools and resources for families, communities, and schools to address the opioid epidemic.